The Sacred Relationship Between The Student and The Teacher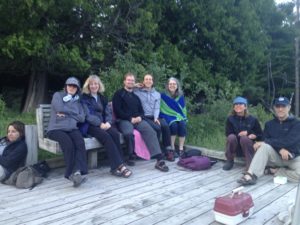 In the ancient tradition of yoga, students would seek out a Guru (guide) to help them on their path.  In the sacred relationship between the student and teacher, a Guru's role was to shed light on the parts of the student's life that they did not see for themselves. Guru means to shed light on darkness.  As the moon reflects the light of the sun, the Guru reflects light back to their student.  The invitation by the Guru was to become your own light and be your own light. As Buddha said, "Be a lamp unto yourself."
My modern translations of being a guide incorporates the following tools and techniques:
Student asks to be seen and has a desire to heal and find release and alignment. 
I listen to you and I offer my presence. I connect with you, and I get to know you. I feel (sense) the experience of you and your energy, physically, mentally, emotionally, and spiritually. 
I gaze at you with clear insight, intuition, compassion and wisdom, and I see you with the intelligence of my training and my experience through my third eye. I view your physical form, to see your invisible (to the eye) energy. I see physical misalignments or imbalances and energy blockages or imbalances, so I can best assist you towards alignment and balance. 
As a team, we follow one another in the practice of yoga asanas, pranayama, meditation, and mantras. The feedback loop between the student and the teacher determines if what we are doing is helping or not helping.
Feedback tools include one-on-one assistance, verbal cues, and prop-assistance to help you open up to the healing power of yoga. Your mind, body, heart, and spirit then naturally wants to release obstructions and move into alignment and expansion. 
 Your transformation occurs. You feel your inner transformation. I joyfully witness your transformation. You experience a feeling of lightness and wholeness. 
You feel your beauty, your power, your success, your lightness, and your wholeness. I see your beauty, your power, your success, your lightness, and your wholeness. 
You feel expansive, abundant, and harmonious. I see your glory.
We acknowledge the experience. You express your feelings about your experience. I listen to how our yogic connection works for you.
 Virtual Zoom On! Yoga Classes
• View our 2023 Schedule •
ZOOM ON! YOGA CLASSES
 

What Others Have To Say
"
I had the distinct pleasure of studying yoga and taking classes with Roger and Kari in Madison for around four years. I learned volumes! As another student put it, their method of teaching is like the "philosopher's stone" applied to yoga. Classes were both insightful and delightful on account of Kari's whimsical sense of humor. The vibe was intense and focused yet without taking anything too seriously. We had fun while devoting ourselves to precise alignment. I highly recommend their Iyengar-style technique and Kari's personal teaching style!
"
— Chris Boortz, Certified Yoga Instructor —
"
I met Kari on my travels in Pai, (Thailand). I was so lucky to have the chance to practice with her on my morning sessions. Kari showed me with a few words and gentle adjustments the way to open my heart. But more valuable to integrate & strengthen that open heart. Kari is an authentic,natural born teacher who shares her experience from deep down in her beautiful heart! Everlasting gratitude.
"
— Eveline Van Herreweghen from Belgium, Yoga Instructor —
"
I have known Kari for a number of years. She is unequaled in her dedication to using yoga as a vehicle to understand her place in the world and make an impact in the lives of those she encounters. She has a deep knowledge of the workings of the human body – derived from her personal practice and her many years of teaching. She approaches each individual as a unique person and treats all with respect. Besides that, she has a great sense of humor and an assured yet gentle manner.
"
— Sharon Kilfoy, Director – Williamson Street Art Center —
"
Kari Tomashik is a true and kind teacher of Eischens Yoga. She has taken Roger Eischen's groundbreaking work much further. Kari is both a very clear communicator who can help the uninitiated and experienced practitioner to learn about their body/mind/spirit, and an experimenter who keeps her ego out of the way of her focus on the learner. 
"
— Dave Minden —
ASSOCIATIONS & AFFILIATIONS